THE 41st ANNUAL STATEWIDE PRESERVATION CONFERENCE
Connections: People, Pathways, and Preservation
MAY 11-15, 2021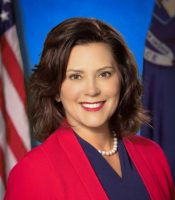 Governor Gretchen Whitmer is a lifelong Michigander. She is a lawyer, an educator, former prosecutor, State Representative and Senator. She was the first woman to lead a Senate caucus. But the most important title she boasts is MOM. Inspired by her family, she's devoted her life to building a stronger Michigan for everyone.
Governor Whitmer was elected to the House of Representatives in 2000 and elected to the Michigan State Senate in 2006 where she served as the Senate Democratic Leader. In the 2018 gubernatorial election, Governor Whitmer won all 83 counties in the primary and won the general election with 53 percent of the vote. Since taking her oath of office, she has put together the most diverse cabinet in our state's history and has signed executive directives to clean up our drinking water, end discrimination in state government based on sexual orientation and gender identity, secure equal pay for equal work, and expand opportunities for small and disadvantaged businesses.
Governor Whitmer is committed to solving the problems Michiganders face every day. That means ensuring every Michigander has a great public education and a path to a good-paying job, every community has clean, safe drinking water, and everyone can drive to work or drop their kids at school safely, without blowing a tire or cracking a windshield.
Governor Whitmer and her husband Marc Mallory live in Lansing with her two daughters, Sherry and Sydney. Her three stepsons, Alex, Mason, and Winston all live in Michigan as well. Governor Whitmer earned a bachelor's degree and law degree from Michigan State University. Born and raised in Michigan, Gretchen Whitmer is honored to serve as Governor of Michigan.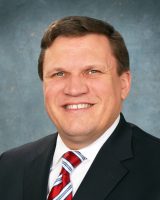 Sen. Wayne Schmidt is a native of Traverse City. He graduated from Traverse City Central High School in 1985, and attended the University of Chicago where he majored in economics and public policy. Schmidt is also a graduate of the Michigan Political Leadership Program at Michigan State University.
Before serving in the state Legislature, he was elected five times to the Grand Traverse County Board of Commissioners and served terms as both vice-chair and chair.
Prior to his election to the Senate, Schmidt served from 2008-2014 in the Michigan House of Representatives. In that time, he served as chairman of the House Transportation and Infrastructure Committee, and the House Commerce Committee.
In 2014, Schmidt was elected to represent the 37th Senate District, which includes the Lower Peninsula counties of Antrim, Charlevoix, Cheboygan, Emmet, and Grand Traverse, as well as Chippewa, Mackinac and Luce counties in the Upper Peninsula.
Schmidt currently serves as chair of the K-12 and Michigan Department of Education Appropriations and Transportation subcommittees.
The senator is also very active in the district. He hosts monthly coffee hours at several locations throughout Northern Michigan and the Upper Peninsula, and has been involved with Grand Traverse Area Right to Life and Big Brother/Big Sisters of Northwestern Michigan.
As an avid sportsman, he is a member of the National Rifle Association, National Wild Turkey Federation, Ruffed Grouse Society and Trout Unlimited.
Schmidt currently lives in Traverse City with his wife, Kathleen, and their two boys, Ryan and Danny.
State Rep. Ben Frederick was first elected to the Michigan House of Representatives in November 2016. He represents the 85th District, which includes Shiawassee County and the Southwestern portion of Saginaw County.
Prior to his election to the Legislature in 2016, Rep. Frederick served as a legislative staff member for 14 years in both the Michigan House and Senate. Locally, Ben served on the Owosso City Council for nine years and was city's youngest mayor, holding that office for three terms. State Rep. Ben Frederick was recently selected to serve as majority floor leader for the Michigan House during the 2021-22 legislative term, the second-ranking position in the chamber.
Rep. Frederick has been active in numerous organizations over the years including Saginaw-Shiawassee Habitat for Humanity, Welcome Home Veterans Inc., the Friends of the Shiawassee River and the Shiawassee Regional Chamber of Commerce. Ben was named a Chamber Citizen of the Year in 2012 and a "Champion for Life" by The Pregnancy Resource Center of Shiawassee County in 2015.
Ben is married to his high school sweetheart, Lydia, who is a Board Certified Behavior Specialist serving children with special needs. Ben and Lydia reside in the city of Owosso and have two children attending public school.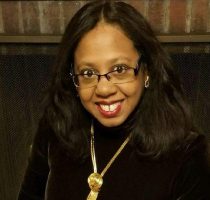 Kamla Lewis has been the Director of Neighborhood Revitalization for the City of Shaker Heights, Ohio since 2001. Shaker Heights is a first ring suburb of Cleveland, Ohio and is nationally known for its historic architecture and commitment to diversity. Her role encompasses a broad range of responsibilities, including housing policy development and advocacy, neighborhood engagement, attracting private investment in new and existing homes, and developing creative ways to maintain the competitiveness of a community with a hundred year old housing stock.
Ms. Lewis is a graduate of both Princeton and Cambridge Universities, with an academic background in political science and development economics. She has over 30 years of community development experience, working at municipal, county, regional and international governmental agencies on issues related to housing, transportation, food banking, economic development and strengthening neighborhoods. She has served on several non-profit boards and is currently on the boards of Policy Matters Ohio, and the Shaker Heights Development Corporation, and also volunteers with the Princeton Prize in Race Relations.
She has been engaged with issues of historic preservation throughout her career, including overseeing the first cultural heritage initiative in Jamaica, which documented key historic sites to lay the groundwork for UNESCO World Heritage designation, and established the framework for a local cultural heritage infrastructure, including training of locals in museology and archeology. She managed community engagement and historic preservation compliance for one of the country's first Bus Rapid Transit (BRT) systems, which runs along the length of an historic corridor in Cleveland, and currently oversees a local program that provides low interest loans to older homes.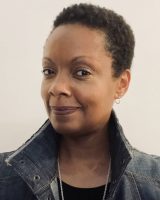 Lauren A. Hood is an AfroUrbanist and planning practitioner working at the intersection of Black aspiration and city change. Applying a reparations lens to the work, Lauren employs the strategies of storytelling, visioning and relationship building to addressing a community's past harms, present needs and future hopes & dreams.
Credentialed and experienced as both a community developer and equity facilitator, she holds space for otherwise difficult conversations that allow for the co-creation of transformational outcomes. Lauren is also an avid daydreamer and powerful manifestor who finds inspiration in the woods, near the ocean and in desolate landscapes where the veil is thin.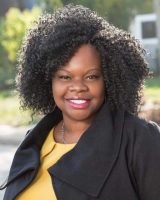 Amber N. Mitchell is the Director of Programs at STEM NOLA, where she leads a team in developing science, technology, engineering, and math programming for youth audiences, as well as purposeful relationship building with communities within the New Orleans area and beyond. A native of Detroit, Michigan and a 2013 graduate of Wayne State University's History Department, Amber received her graduate degree in Public History from Indiana University-Purdue University, Indianapolis in 2017. She is a public historian and experience designer, dedicated to cultivating community-centered programming through meaningful engagement and collaboration. Mitchell is the former Assistant Director of Public Engagement at The National WWII Museum in New Orleans.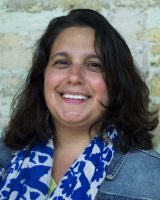 Dawn DiPrince is the Chief Operating Officer for History Colorado. DiPrince is the lead developer of the Borderlands of Southern Colorado initiative centered at four History Colorado museums. She is the founder of Museum of Memory, a public history initiative of History Colorado that works together with Colorado residents to co-author a shared history.
Ron Alpern has coordinated the effort that created the Southwest Detroit Auto Heritage Guide. He is a founding member of Detroit Labor History Tours and co-produced its 1990 Emmy Award winning "Rivera's Labor Legacy" DPTV broadcast. He is a former Detroit Recreation Department staff member who helped launch Chene and Milliken State Parks. He also organized the artist selection competition for the Hart Plaza Labor's Legacy Landmark project.
Erin Andrus is National Council of Architecture Registration Boards (NCARB) certified and a LEED Accredited Professional with a specialty in Building Construction and Design. Erin Andrus serves as Project Architect in the areas of education, commercial and public design. Andrus is Senior Associate for WTA Architects in Saginaw.
Amy Arnold has been the preservation planner for the Michigan State Historic Preservation Office since 1997. In addition to developing Michigan's statewide historic preservation plan, she assists communities to establish local historic districts and oversees special projects like Michigan Modern and the Detroit 20th Century African American Civil Rights Sites documenting project. She has participated in statewide surveys including Michigan's State Parks, the West Michigan Pike Heritage Route, and a historic highway bridge survey in Texas. She earned her bachelor's degree in History from Western Michigan University and studied at Duke University before earning her master's degree in Historic Preservation at Eastern Michigan University.
Tegan Baiocchi has had a passion for history and historic preservation since elementary school, when she visited her 3rd grade teacher's restored one-room schoolhouse house, wrote a very bad history of her hometown in 5th grade, and painted pictures of area historic houses in art class. She graduated from Western Michigan University in 2006 with a Bachelor of the Arts in Public History, and continued her education at Eastern Michigan University, receiving a Masters of Science degree in Historic Preservation in 2009. She has over 11 years of experience in cultural resources management and currently works as the architectural historian for Arcadis US, a design and consultancy firm for natural and built assets. Over the course of her career, she has become a Wesley Bintz pool enthusiast and quite knowledgeable on his career and iconic pools. 
 
Baiocchi was born and raised in Flushing, Genesee County, and currently resides in Fort Wayne, Indiana, with her husband, Michael, and their daughters Lucca and Elisa.  
Megha Bamola joined the City of Detroit's Historic Designation Advisory Board in 2020, having previously served as community planner for the Village of Riverside, IL. Passionate about broadening the realm of historic preservation by incorporating perspectives of historically silenced communities, Ms. Bamola holds a bachelor's degree in urban planning from the University of Illinois at Urbana-Champaign.
Meaghan Bergman graduated from Michigan State University with a degree in secondary education and was a high school teacher in the U.S. for several years before teaching English as a Second Language (ESL) in Central America. Most recently she served as a Peace Corps volunteer in Costa Rica where she taught ESL and developed and facilitated a girls empowerment camp called GLOW (Girls Leading Our World). Her experience with GLOW led her to want to make empowering young women a full-time career which led her to Michigan Women Forward where she was able to join her love of women's history and empowering the next generation of women leaders into one job. She is currently the director of the Michigan Women's Historical Center and Hall of Fame (commonly known as HERstory) and the program manager for MWF's UGOGirls leadership and empowerment programs.
Mario Battaglia received an M.A. in Anthropology from the University of Arizona in 2015 focusing on TCP studies and applied ethnography. Since then, he has worked closely and collaboratively with Native American Tribes and descendant communities on ethnographic projects throughout the United States. In 2013 and 2014, Battaglia worked for the Bureau of Applied Research in Anthropology at the University of Arizona where he contributed to ethnographic landscape studies for the Kootenai Tribe and the Blackfeet Nation. In 2014 and 2015, he worked with the Blackfeet THPO to gather ethnographic information about the Badger Two Medicine Traditional Cultural District and develop cultural curriculum on the significance of bison to native peoples. From 2015 to 2018, Battaglia worked with the Nez Perce Tribe Cultural Resource Program as the Tribal Ethnographer, conducting ethnographic research, managing traditional land use and TCP studies, and recording oral histories. He currently manages the Northwest Office for Algonquin Consultants, Inc., in Portland, Oregon, where he focuses on ethnographic research and capacity building within tribal communities.
Dan Bonenberger is Associate Professor of Historic Preservation at Eastern Michigan University where he has taught since 2008. His courses range from Architectural nomenclature to Historic Preservation Field Methods to Geographic Science and Technology. Before coming to EMU, Bonenberger served as President of National Road Alliance, Inc. and Associate Director, Institute for the History of Technology and Industrial Archaeology at West Virginia University. Bonenberger has both a PhD in Geographic Information Systems & Science and an MA in History from West Virginia University.
Heidi Butler has a bachelor's degree from the Public History program at Western Michigan University in which she focused on Historic Preservation, in addition to an MSLS from the University of North Carolina-Chapel Hill where her work centered on architectural history in archival collections. She has been working as an archivist for 20 years and has a special interest in house/property research. Butler currently serves as Local History Specialist at Capital Area District Libraries.
Margaret Cowie joined Silman in 2015 after graduating from Columbia University with a BS and MS in Civil Engineering. She has worked in Silman's New York and DC offices, and her project work encompasses a range of building types and systems, with a focus on historic preservation and adaptive reuse. She is a member of Engineers Without Borders and a new member of the Association for Preservation Technology DC Chapter. A selection of Margaret's recently completed and ongoing projects includes the John F. Kennedy Center for the Performing Arts expansion (The REACH) and the restorations of the Cincinnati Museum Center and the New Jersey Executive State House.
Janese Chapman has worked for the City of Detroit's Historic Designation Advisory Board for over thirty years and currently serves as its Director. Ms. Chapman holds a masters of history with minor in archival science from the University of Michigan and served as a community Fellow at the Massachusetts Institute of Technology.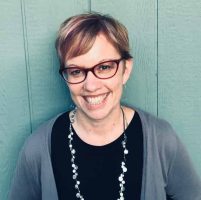 Abigail Christman is a Senior City Planner in Landmark Preservation at the City and County of Denver.  She has a varied background in preservation having previously worked for consulting firms, a non-profit, and a university research center.  Her experience includes design review, survey, designation, Section 106 consultation, preservation tax credit certification, interpretation, education, and outreach.  Christman previously served on Denver's Landmark Preservation Commission.  She is currently a CAMP trainer with the National Alliance of Preservation Commissions and teaches a graduate preservation course at Colorado University Denver.  Christman holds a M.A. in Public History/Historic Preservation from Middle Tennessee State University and a M.A. in Histories and Theories of Architecture from the Architectural Association School of Architecture in London, England.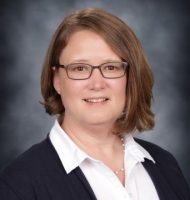 Cheryl Early joined WJE in 2016 with more than twenty years of experience in structural engineering, structural design and historic preservation. Leveraging her practical knowledge of vintage construction detailing with her sound understanding of engineering principles, she is able to creatively solve complex or unique structural issues for new buildings and renovation projects.
Ms. Early is experienced with many structural materials including concrete, masonry, steel and wood, as well as aluminum, carbon fiber, autoclaved aerated concrete (AAC), and historic materials. She has worked with structures built in the 1800s through new construction, providing a range of services from feasibility studies through construction administration tasks. Ms. Early has provided consulting and design services for numerous building types including monuments, residential, commercial, educational, healthcare, governmental, pedestrian bridges, and mixed-use properties.
A 2018 graduate of the University of Leicester Museum Studies program, Jill Eastcott has been with the Michigan History Center for 3 years, starting as a collections intern. Her recent projects at the Mann House include re-inventorying the entire house contents to update the database, as well as contributing to tours, exhibits and digital content. Avidly involved in professional organizations like the Michigan Museums Association, Eastcott also serves as Professional Development Coordinator for Michigan Emerging Museum Professionals. Originally from Holland, Michigan, she currently lives in Howell with her husband Jason and cat Remy who was rescued from the Mann House site.
Jessica Flores launched her startup, PRESERVATION FORWARD in 2016. PRESERVATION FORWARD is a historic preservation consultancy specializing in economic development, adaptive use, and rehabilitation of historic buildings with a focus on traditional building techniques and materials. Flores helps to strengthen the role of historic preservation as a tool for the betterment of community, revitalization of economy, enrichment of life, and sustainability of the environment for residents and communities throughout the state of Michigan and beyond. Flores is the Chair of the East Lansing Historic District Commission and is a faculty member at the School of Planning, Design, and Construction at Michigan State University where she teaches Architectural History, History of Interior Design, and Historic Preservation of the Built Environment.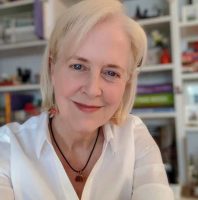 Sherry A. Frear, RLA serves as the Chief, National Register of Historic Places and National Historic Landmarks for the National Park Service. Previously, Frear worked with the General Services Administration in the Office of Design and Construction—part of the Public Buildings Service focusing on program-level responses to documentation efforts, sustainability issues, and compliance challenges. Frear holds both an MA in Historic Preservation and a Masters of Landscape Architecture from Cornell University.
Joe Frost is the Design and Economic Vitality Specialist for Michigan Main Street, and provides technical assistance to Michigan Main Street communities and traditional downtowns. Joe earned a Master of Science in Historic Preservation from Ball State University's College of Architecture and Planning, and a Bachelor of Arts in Geography from Michigan State University. He has 10 years of historic preservation and community development experience, including two Main Street coordinating programs. Joe served as a local elected official as Village President of the Village of Oxford from 2018 – 2020. He lives in Bay City, his wife's hometown, where they are restoring a historic home purchased from the Bay County Land Bank. In 2017, Joe founded the Michigan Historic Window Company, and restores traditional wood windows. Joe also coaches 8U youth ice hockey!
Graduate Student at Eastern Michigan University
Jeff Garrett is the Operational Support Program Manager for the State of Michigan Council for Arts & Cultural Affairs. Previously, Jeff served as Director of the Art School at the Flint Institute of Arts. He has teaching experience in Michigan Public Schools, has been adjunct faculty at Vincennes University, Saginaw Valley State University, Mott College, and was Head of the Art & Design Department at Crowder College. He received a Master of Fine Arts degree in Ceramics with Distinction from Indiana State University.
Gary Gillete is co-founder, past president, current chair of the board of the Friends of Historic Hamtramck Stadium. He has participated in a number of historic baseball organizations and programs including serving as the organizer and host of Detroit Negro Leagues Centennial Symposium, 2020 and organizer and host of Detroit Stars Centennial Conference, 2019. He was the officer and director of the Old Tiger Stadium Conservancy from 2007-17 and founder and past president of Detroit Chapter of the Society for American Baseball Research (SABR). For the national organization, he SABR Ballparks Committee co-chair & Business of Baseball Committee co-chair, 2005-15. and a member of SABR's board of directors, 2009-12.
Gillete is an author, editor, and contributor to dozens of baseball books and Web sites, including Baseball Prospectus and ESPN.com. His publications include Big League Ballparks (2009), ESPN Baseball Encyclopedia, ESPN Pro Football Encyclopedia, Total Baseball Encyclopedia and Centennial Guide to the Negro Baseball Leagues, to be published in 2021.
Veronica Gracia-Wing is a strategic communications professional with a love for public engagement, historic preservation and natural resources. In a marriage of her interests and strengths, she is currently shepherding the creation of the Lansing Parks Foundation as well as chairing the newly formed Friends of Moores Park Pool. Previously, she served as chair of the City of Lansing Parks Board. By day, Gracia-Wing works as the writer for MSU International Studies & Programs and side hustles as a communications consultant and an aspiring cut flower grower. She lives in Lansing with her woodworking husband Luke and two kinetic little humans, August and Orion.
Maggie Haight is an experienced project manager and financial modeler. Her recent projects at BJH include managing a team of architects, engineers, and financial analysts to evaluate the real estate portfolio of a New York City government agency and identify sites with the greatest potential for expansion, market value, and highest and best use for each property; providing real estate analysis to assess supply and demand for freight and industrial space for the FreightNYC report; and multiple financial feasibility projects, from the redevelopment of two landmarked buildings in lower Manhattan to analyzing the financial feasibility and potential PILOT structures of multiple development projects and scenarios in northern and central New Jersey.  Haight attended graduate school at the Princeton School of Public and International Affairs, earning a Master's in Public Affairs and a certificate in Urban Planning and Policy.
Nate Heffron is the City Manager in Negaunee. He previously served as the City Clerk in Bayard, Nebraska. Nate holds a bachelor's and a master's degree in Public Administration.
Since joining WJE in 2017, Derek Hibner has been involved with numerous projects relating to both structural engineering and architecture. His experience extends to peer review of design documents, design and construction period services for repair projects, field investigation, structural analysis, nondestructive testing and instrumentation, and structural damage/failure assessments.
As a graduate student at Michigan State University, Mr. Hibner performed research on the residual axial capacity of fire exposed reinforced concrete columns. The results of his research have led to a better understanding of how much axial capacity a concrete column retains after being exposed to realistic fires.
Prior to graduate school, Mr. Hibner was employed at a construction consulting company where he was responsible for performing a wide variety of construction materials testing and field inspection tasks.
Alan Higgins is the Certified Local Government Coordinator for the Michigan SHPO, and has more than 15 years' experience in preservation in the public and private sectors. In his role as CLG Coordinator, he works with communities throughout the state to grow and enhance their preservation programs, providing technical assistance and community education on a wide variety of topics. Prior to joining SHPO in 2019, Alan directed the nationwide preservation program for a private consulting firm, where he worked daily with local communities and state and federal agencies on everything from environmental compliance to preservation planning to heritage tourism. He holds a B.S. in Historic Preservation from Southeast Missouri State University and a M.S. in Historic Preservation from Ball State University.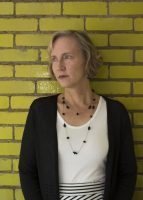 Deborah Lubera Kawsky completed her undergraduate studies at Smith College and her PhD in art history at Princeton University. She is an Adjunct Associate Professor of art history at Madonna University, where she is actively involved in community outreach projects in the Metro Detroit community. As a board member of Docomomo Michigan, she has coordinated events relating to Detroit art, architecture and urbanism – including events celebrating Detroit's midcentury modern heritage and an event on the legacy of Detroit's black architects. Dr. Kawsky's book, Alexander Girard, Architect: Creating Midcentury Modern Masterpieces, published by Wayne State University Press in 2018, is the first study of Girard's architectural works and other design projects in Detroit. Her current work relates to the art and life of Artis Lane, whose bust of Rosa Parks was recently selected for the Oval Office.
Amanda Kight is a Historic Architect, Project Architect, and Team Lead with Kraemer Design Group. Along with her previous experience, she has worked on rehabilitation and adaptive reuse projects in the Detroit area since 2010. She graduated with her bachelor's degree in architecture at Lawrence Technological University in 2010 and received her Master of Architecture in 2013. She is also a 36CFR Part 61 Qualified Historic Architect and has developed extensive experience as both architect and historic consultant on rehabilitation and historic tax credit projects within Michigan and Ohio.
Katie Kolokithas is the Survey Coordinator for the Michigan SHPO and holds Master's degrees in Historic Preservation and Archaeology. Katie previously worked as an Architectural Historian consulting for three years for an environmental consulting firm. Since re-joining the SHPO in June 2017, Katie has worked to update and improve the survey program in the State of Michigan.
Justin Knepper launched Knepper Development Strategies in 2020 after working in economic development for over 10 years. Prior to opening his firm, Justin served as the director of the Sault Ste Marie Downtown Development Authority, and, before that, he worked for several years with Chambers of Commerce in Grand Rapids and Farmington/Farmington Hills.
Don La Barre serves as the Head of Special Collections for the Alpena County George N. Fletcher Public Library. He has worked in the field of archaeology, museum collections, and library archives since 2010.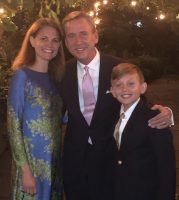 Rob, Mary and John Lubera purchased the McLucas house in September of 2009. Rob is an attorney and partner with the law firm of Wakefield, Sutherland & Lubera, P.L.C. Mary is a CPA and President of Art Impact Connect, an organization dedicated to inspirational projects that signify the synergy between art in all its forms, its impact culturally, socially or emotionally and its ability to connect people of all backgrounds. John is a student currently in the 7th grade. The Lubera family has embraced the restoration of the McLucas house and exploring the wonderful world of midcentury modern design. Over the years they have opened their home to various tours and hosted architects, designers, museum heads, friends and family. They love sharing their home and are honored to be a part of the 2021 Michigan Historic Preservation Network Conference.
Michigan's State Maritime Archaeologist, Wayne Lusardi, has been stationed at Thunder Bay National Marine Sanctuary in Alpena since 2002. Lusardi researches and helps document nearly 1,500 shipwrecks located in state waters. He also documents aircraft wreck sites in Michigan, including a KC-135 Stratotanker lost south of Alpena, and a Bell P39 Airacobra that crashed into Lake Huron during World War II. Lusardi previously worked as an archaeological conservator for the Mariners' Museum in Newport News, Virginia, where he recovered two missing sailors from the USS Monitor's turret after its recovery in 2002. He also spent four years on the Blackbeard shipwreck project in North Carolina. Wayne received his MA degree in Maritime History and Nautical Archaeology from East Carolina University in 1998, and a BS in Anthropology and Geology from Illinois State University.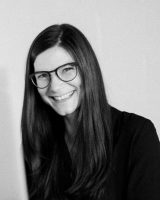 Denise McGeen is a strategist and project manager with The Work Department, a Detroit-based studio that specializes in design, strategy, facilitation, and communications. With previous work experience in historic preservation, architectural history, and community-based media, she is an expert at guiding and developing engaging, community-informed programs and content. McGeen has a bachelor's degree in English from the University of Michigan, a master's degree in public history from the State University of New York at Albany, and a certificate degree in historic preservation from Eastern Michigan University. She joined MHPN's Board of Directors in 2012 and has served as President since 2017.
As Historical Architect, Robbert McKay works closely with the MEDC Community Assistance Team to help foster place-based urban development. He administers the Federal Historic Preservation Tax Incentive programs, assists with design review in the Environmental Review and Grants sections, and provides technical assistance to public and private owners of historic properties statewide. McKay holds Master's degrees in Architecture and in Urban Planning from the University of Illinois, Urbana and a Bachelor's of Science in Architecture from the University of Michigan. He regularly participates in SHPO educational and training presentations. McKay has been with the SHPO for twenty plus years and is a lifelong resident of Michigan.
Melissa McKinley is a principal in the Lansing lobbying firm of Kelley-Cawthorne and was recently named to the 2020 List of Fifty Names to Know in Lobbying by Crain's Detroit Business. She started her legislative career working for a Democratic House Speaker and ended it working for two (2) Senate Democratic Leaders. She also worked in federal and state relations at Western Michigan University. McKinley represents the Michigan Historic Preservation Network and the Cultural Advocacy Network of Michigan.
Laura Mitchell is a Historic Architect, Project Architect, and Team Lead with Kraemer Design Group, where she has worked on rehabilitation and adaptive reuse projects in the Detroit area since 2012. She graduated with her bachelor's degree in architecture at the University of Michigan in 2010 and received her Master of Architecture degree with a concentration in Historic Preservation from the University of Illinois at Urbana-  Champaign in 2012. She is also a 36CFR Part 61 Qualified Historic Architect and has developed extensive experience as both designer and historic consultant on rehabilitation and historic tax credit projects. 
Erica Morasset directs the Midwest office of Building Conservation Associates, Inc. She holds a Masters of Science in Historic Preservation from Columbia University and has been a key member of BCA's Architectural Conservation staff since 2008. Morasset brings a broad range of conservation and preservation expertise having worked at BCA's headquarters in New York City for the past 13 years. Ms. Morasset's responsibilities include project management, field investigations, materials testing, finishes analysis, photographic documentation, preparation of construction documents, construction monitoring, and report writing. Her expertise includes architectural woodwork, ornamental metals, plaster, and stone surfaces.
Nicole Pickeral is a graduate from the Historic Preservation Program at Eastern Michigan University. She has 5 years in museum and archives. Currently, she works as the archivist and library aide at the Leanna Hicks Public Library and the Museum Gift Shop Manager at the Ford Piquette Avenue Plant. 
Jeff Ratcliffe is the executive director of the Keweenaw Economic Development Alliance. Ratcliffe has a wide range of community and economic development experience. Over his 25 year economic development career in small rural communities he has worked with manufacturers and commercial businesses to identify financing and operational problems, obtain expansion financing and address management issues; worked with manufacturers and commercial businesses to solve employee screening, training, infrastructure and regulatory issues; worked with identified prospects to provide custom site location information package incentives and numerous business locations resulting in new jobs and millions of dollars in new investment; identified, packaged and managed infrastructure development to serve business expansions and locations; counseled start up and existing businesses, reviewed business plans, facilitated strategic planning, provided ongoing financial review and packaged loans for bank and EDC-managed revolving loan fund financing.
Brian Rebaib joined KDG in the spring of 2006 after diverse experiences spanning architecture, construction, and community service. He graduated from the University of Michigan College of Architecture and Urban Planning in 1998, and completed his Master of Architecture in 2002. He is a 36CFR Part 61 Qualified Historic Architect, and served as Chairperson on the Michigan State Historic Preservation Review Board. Brian is one of the leading historic architects in the region with over 60 historic tax credit projects under his wing, the majority of which are located in Detroit.
Jennifer Reinhardt joined the City of Detroit's Historic Designation Advisory Board in 2018, having previously served as the Detroit preservation specialist for the Michigan Historic Preservation Network. With over ten years of community building experience including public history education and preservation planning, Ms. Reinhardt holds a master's degree in urban planning from DePaul University and a bachelor's degree in Near Eastern archaeology from the University of Chicago.
Thomas Roberts, AIA synthesizes historic preservation, urban design, adaptive reuse, and economic development strategies for the redevelopment of existing urban resources and the revitalization of neglected communities through his award-winning, multi-disciplinary practice. He is Principal-In-Charge of Thomas Roberts Architects Located in Downton Wyandotte, Michigan. Roberts is a SHPO certified Historic Architect, has served on the Michigan Historic Preservation Network Board of Directors, was an adjunct professor at the University of Detroit Mercy, and has 25 plus years of architectural experience.
Mark Rodman serves as Executive Director of the Michigan Historic Preservation Network, a non-profit promoting preservation of historic sites, buildings, and structures throughout the state of Michigan. Prior to joining the Network, Rodman was Deputy State Historic Preservation Officer for History Colorado (SHPO) overseeing the Office of Archaeology and Historic Preservation and the State Historical Fund. Rodman previously was Operations Manager for the $50 million tax credit rehabilitation of the 600,000 square-foot Revolution Cotton Mill in Greensboro, NC. From 2002-08, he served as Executive Director of Colorado Preservation, Inc. Rodman holds a master's degree in Historic Preservation Planning from Cornell University and an MBA from Winthrop University.
Jennifer Ross is the Deputy Director of the Historic District Commission staff at the City of Detroit, Planning and Development Department, Historic Preservation Division. She currently serves as the Project Manager of the Vacant City of Detroit Public Schools Redevelopment Study on behalf of the City of Detroit and Detroit Public Schools Community District. She has 21 years of experience as an Architectural Historian and Cultural Resource Management professional. Over her career, Ms. Ross has evaluated and documented thousands of historic-age buildings (50 years of age or older) for compliance with the National Historic Preservation Act of 1966, the National Environmental Policy Act of 1969, and the Department of transportation Act of 1966. Ms. Ross's professional experience also includes research, technical writing, grant and proposal writing, project planning, staff management, budget management, and community outreach.
Sarah Rush is a Senior Associate at WJE with technical architectural and engineering experience focusing on structural systems and building envelopes with a concentration on historic buildings and infrastructure. Her responsibilities have included design, assessment, investigation, and repair for a wide variety of construction materials, construction types, and elements of historic significance.
Stacie Longwell Sadowski has worked with Preserve Historic Sleeping Bear for 10 years in various volunteer roles, including the Katie Shepard Hotel Project and time spent on the Board of Directors, and is a former Board Chair. She holds a bachelor's degree in Biochemistry from Michigan State University, and a master's degree in Nonprofit Management from Northeastern University. She has spent much of her career in healthcare and education, with an emphasis on nonprofit work, having served on numerous boards. Most recently employed as the Development Director at the Gilmore Car Museum in Hickory Corners, MI, she is now self employed as a writer and freelance Marketing and Outreach Specialist.
Timothy James Scarlett grew up in rural Bucks County, Pennsylvania. He joined the faculty in the Industrial Heritage and Archaeology (IH&A) Program in the Department of Social Sciences at Michigan Technological University in 2001. Scarlett is Associate Professor of Anthropology and Archaeology, active in the IH&A's interdisciplinary community of practice, and works collaboratively with others in Energy and Environmental Policy. Scarlett holds a PhD from the University of Nevada, an MA from Boston University and a BA, from the University of Arizona.
Now retired, for over 20 years, Dale Schrader was the Owner/President of Schrader Environmental Systems, Inc. He now serves as the Owner/Manager of Schrader Properties which owns and manages 20 historic properties in Lansing and is dedicated to retaining their historic character. He is President of Preservation Lansing and has been active with efforts to preserve Moores Park Pool.
Dwight Smith is a proud lifelong resident of the 8 Mile/Wyoming neighborhood and currently serves as president of the 8 Mile Old Timers' Club, a community-based organization with a mission to preserve and promote the history of the community and unification of its residents through strategic initiatives, annual picnics, and other social events.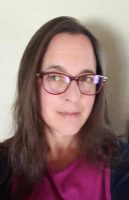 Traci Stoffel is the Main Street Specialist at the Colorado Department of Local Affairs Division of Local Government.  Prior to her current role providing technical assistance and support to Colorado's Main Street communities, she spent 13 years working for the Colorado Municipal League, providing information and services to the state's cities and towns on a wide range of topics, including public engagement and historic preservation.  Her experience also includes several years with Colorado's statewide historic preservation organization, providing support to its members.  Originally from Michigan, Traci holds a degree in English and history from Albion College. 
Stacy Tchorzynski is Senior Archaeologist with the State Historic Preservation Office. She holds a M.A. in Anthropology from Binghamton University, SUNY, and a B.S. in Anthropology with a Minor in Historic Preservation from Eastern Michigan University. Tchorzynski has been involved with the archaeology of the Great Lakes region for over 20 years. Her role in the SHPO focuses on state and federal project reviews, managing the State Archaeological Site File and Collections, and providing public outreach programs.
Kelly Timmerman, Design Specialist for Community Development at the Michigan Economic Development Corporation, provides design, sustainability, and historic rehabilitation assistance to redevelopment projects in Certified Redevelopment Ready Communities. Timmerman has a varied background in architectural conservation, design, public resource management, and heritage tourism, with over 14 years of experience working with public and private property owners around the country. Her past experience ranges from conservation work on historic adobe structures in the desert southwest, to telling stories of place, local heritage, and sustainability from coastal California to southwest Pennsylvania. Timmerman earned a Master's degree in Park and Resource Management from Slippery Rock University of Pennsylvania and a Bachelor's degree in Historic Preservation from the University of Mary Washington.
Derek Trelstad is an Associate at Silman. He has nearly 30 years of experience researching, documenting, analyzing, and designing repairs to archaic structures.His work has included analysis, testing, design of repairs, and peer review of restoration of plaster ceilings at several landmarked theaters. He worked closely with BCA's team of conservators on assessing the condition and design repairs for the decorative plaster ceiling at St Patrick's Cathedral in New York City. Here in Michigan, he has lead the field documentation, analysis, and design of repairs to the Rafael Guastavino Company arches and vaults at the Waiting Room at Michigan Central Station in Detroit.
Trelstad has been active in numerous industry organizations. He is a former elected board member of the Association for Preservation Technology (APT) International. He has previously been honored with an APT Presidential Citation for outstanding contributions to the field of preservation technology and in 2018, APT inducted him in the inaugural class of APTI Recognized Professionals. Trelstad was a consultant to the ASCE Metropolitan Section on the ASCE Guide to Civil Engineering Projects in and around New York City, 2nd Edition, for which he edited the "Buildings" section.
Jennifer Tucker serves the Upper Peninsula, Region 1 on MEDC's CATeam. With over 6 years of experience working in community development in the UP, and over 13 years of experience as a snow shoveling resident of the region, she works to achieve Yooper status. She is armed with experience working at the local, county and state level, and has enjoyed a wide variety of other professional opportunities including wildland firefighting, instructing earth science courses, fundraising, and event planning.
Diane Kaplan Vinokur is an Associate Professor Emerita at the University of Michigan's School of Social Work, where she taught about nonprofit organizations and management for many years. She is co-author of the award-winning book, Shared Space and the New Nonprofit Workplace (Oxford University Press, 2019), together with China Brotsky and Sarah M. Eisinger. She holds an MA, MSW and PhD from the University of Michigan.
David Votta is the Director of the Charlotte Community Library. Prior to that, he has served as the Community Engagement Librarian at the Midwest Collaborative for Library Sciences and as the Head of Special Collections at the Capital Area District Library in Lansing. He holds a bachelor's degree, a master's degree in Library and Information Science, and a Certificate of Archival Administration from Wayne State University, and a master's degree in business administration from Northwood University.
Larry Wagenaar is the Executive Director and the CEO of the Historical Society of Michigan. He also serves on the Michigan Historical Commission. Wagenaar previously was the director of the Joint Archives of Holland. He currently holds the position of Vice-President of the Cultural Advocacy Network of Michigan.
Andrew Wald is a Detroit-based designer with Interboro Partners, a multidisciplinary firm specializing in inventive and inclusive architecture, urban design, and planning. Wald leads Interboro's Detroit office and has managed a diverse array of projects in the Midwest; most recently, a comprehensive survey and disposition strategy for 63 publicly-owned vacant historic schools in Detroit. Other recent projects have included the 17-acre Forest Park Nature Playscape in St. Louis, a reimagined Detroit Sign Ordinance that treats signage as a special part of Detroit's visual culture and heritage, and Detroit's Campau/Davison/Banglatown Neighborhood Framework Plan, winner of two national urban planning awards from the AIA and APA. Wald is not an architectural historian, but did train as an architect and a historian (separately!) at the University of Michigan and Pomona College.
Todd Walsh has served as the National Register Coordinator for the Michigan SHPO since 2017, and has worked in various capacities since joining SHPO in 2003. In his role as National Register Coordinator, Walsh works with a broad range of property owners, developers, consultants, organizations, and communities as well as state and federal agencies. He provides technical assistance, guidance, and education to nomination preparers. Walsh also serves as the SHPO staff liaison for the State Historic Preservation Review Board. He earned an undergraduate degree in history at Michigan State University and a graduate degree in Public Administration from Western Michigan University.
Graduate Student at Eastern Michigan University
Graduate Student at Eastern Michigan University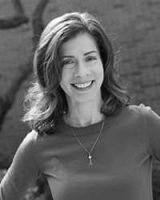 Dr. Gwen Wittenbaum has taught and conducted research in the Department of Communication at Michigan State University for over two decades. Dr. Wittenbaum teaches courses on persuasion, negotiation, teamwork, and leadership. Her research has focused on how to influence in decision-making groups. She spent 10 years as Associate Editor of the journal, Social Influence. She was a founding board member of INGRoup — the international professional association for group and team researchers.
Angela Wyrembelski received her Masters in Architecture from Boston Architectural College and her undergraduate degree from the University of Michigan. Wyrembelski offers seasoned project leadership and a wide range of design experience. She is skilled in managing multidisciplinary teams and meeting stringent project requirements from start to finish.
A passionate advocate for historic preservation, Wyrembelski enjoys the opportunity to extend the life of vacant and underused buildings. She embraces the challenges inherent in complex restoration and adaptive use initiatives, approaching these projects with a creative and curious eye and a discerning perspective that leads to innovative yet practical solutions.
Thank You to Our 2021 Conference Sponsors