MHPN Announcements
---
MHPN Welcomes New Executive Director Mark Rodman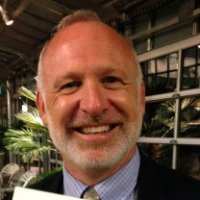 Lansing, MI
March 18, 2019
For Immediate Release
The Michigan Historic Preservation Network is pleased to announce and welcome Mark Rodman as its new Executive Director, effective April 15. Rodman succeeds Nancy Finegood, who has served as MHPN's Executive Director since 2002 and will retire from the position in April.
"We are very excited to welcome Mark to the organization," says Denise McGeen, President of MHPN's Board of Directors. "He brings an impressive background in historic preservation, historic property redevelopment, and leadership in the private, nonprofit and governmental sectors. We look forward to working with him as we continue to grow and evolve our advocacy, education, and preservation investment efforts across the state."
Rodman joins MHPN from History Colorado, the State Historic Preservation Office. As Chief Preservation Programs Officer and Deputy State Historic Preservation Officer, he oversaw the Office of Archaeology and Historic Preservation and the State Historical Fund. Prior to joining History Colorado, Rodman was Operations Manager for the $50 million tax credit rehabilitation of the 600,000 square-foot Revolution Cotton Mills in Greensboro, NC. From 2002 – 2008, he served as Executive Director of Colorado Preservation, Inc, Colorado's statewide preservation advocacy nonprofit. Previously, Rodman was Director of Operations for Preservation North Carolina and an Operations Manager for Wachovia Bank. He began his career as Operations Supervisor with the Parks, Recreation and Tourism Department of the City of Rock Hill, SC. Rodman holds a master's degree in Historic Preservation Planning from Cornell University and an MBA from Winthrop University.
_____
Nancy Finegood retires from Michigan Historic Preservation Network after 17 years as Executive Director
Lansing, MI
For Immediate Release

Nancy Finegood, the Executive Director of the Michigan Historic Preservation Network (MHPN) will retire from the organization in March of 2019. The MHPN Board of Directors is seeking a new Executive Director to fill the position upon Finegood's retirement.
Finegood has served in the role since 2002. During her time as Executive Director, the organization has grown to a staff of 8 full and part time employees. She has spearheaded several initiatives now fundamental to the organization's programming. Most notably, she has been instrumental in the development of MHPN's partnership in historic tax credits for rehabilitation projects, a statewide preservation easement program, the hiring of preservation field staff support to communities statewide, and numerous local community revitalization initiatives throughout the state. During her tenure, the organization has grown to be recognized nationally as a leader in advocating for historic places through innovative programming and partnerships.
More recently, Finegood positioned MHPN to invest in property redevelopment through the renovation of a historic train station in Lansing's Old Town district as the organization's office, as well as the renovation of a home in Detroit's Jefferson-Chalmers neighborhood. After many years of organizing skilled trades workshops statewide, she led the development of the Living Trades Academy, an intensive skilled trades program that taught unemployed and underemployed Detroiters traditional building trades in Detroit's North End neighborhood. In addition, Finegood has been a leader in numerous successful advocacy campaigns for historic properties at the federal and state level, including the organization's current support of the Michigan Historic Preservation Tax Credit to reinstate the low-cost, high-return program that assisted owners of Michigan's historic properties from 1999 – 2011.
"I am honored to have served an organization with such commitment to Michigan communities. I want to thank my staff, board, and MHPN's valued partners and members for their tireless hard work and support," said Finegood. "They have each made the last 17 years rewarding in so many ways. I look forward to working with my successor to ensure a smooth and successful transition."
"We celebrate Nancy's accomplishments while leading MHPN," said Denise McGeen, board President of MHPN. "She has not only grown the organization, but solidified its reputation in communities and on the national stage as a leader in providing advocacy, expertise, and support to owners and lovers of historic places. The organization has benefited in countless ways from having such a strong leader for so many years. Nancy has been a joy to work with and a mentor to many. On behalf of the board, I wish her all the best in her retirement."
Finegood is a Michigan native who, prior to joining MHPN, was the executive director of the St. Croix Landmarks Society in the U.S. Virgin Islands. She was also a partner in a Caribbean kayaking tour company. She graduated from Wayne State University with a BA in secondary education, where she also earned an MBA with an accounting concentration.