Dear Friend of Historic Preservation:
The Michigan Historic Preservation Network (MHPN) requests your support of its 42nd annual statewide preservation conference that will be held in person in the historic Village of Holly, May 11-14, 2022. "Our Town: Preserving Places Together" is the theme. We'll consider that building local identities based on place works best when all voices are heard. The conference will be live-streamed so we anticipate participants again coming from around the country.
We invite you to invest in the conference and the continued success we share in preserving Michigan's historic assets.
Please take a moment and fill out the Sponsorship Pledge Form below, request invoicing later if desired, and mail, email, or fax your Sponsorship Form to the MHPN. Or to give online. We must hear from you by Friday, January 14, 2022, to include you in the brochure.
When giving online, choose Annual Conference as the "Designation" and,
when checking out, add your chosen Sponsorship Opportunity in the "Order Notes."
Before the conference, your business is recognized in our 10,000 brochures, on the MHPN website and Facebook page, in social media, and on the conference's landing page which everyone sees during on-line registration. Your business is recognized during the conference on signage and in power points, and when sponsors are thanked at the sessions and special events they support.
As benefits, your booth price is reduced at the Vendors' Showcase, and, because it's proven to be so popular, the Virtual Vendors' Showcase is available to you at no price. You'll be listed in the MHPN's Annual Report, you may have complimentary registrations, and you are hosted at a VIP gathering. But hands down, the greatest return on your investment is that the conference inspires and educates buyers for the services, products, and properties you offer. They take note that you support the MHPN.
The 42nd Annual Statewide Preservation Conference is underwritten through the generous support of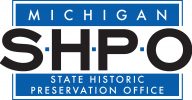 Building local identities based on place works best when done together, amplifying all voices in the area and understanding how people today connect to one another and to the past. This past year provided an opportunity for people, municipalities, businesses, and neighborhoods to reflect on their connections, bringing people back to their local spaces to support small business, revel in the beauty of nearby built and natural landscapes, and explore stories previously overlooked. Historic preservation provides a foundation to weave all of these activities into the future fabric of our places. Preservation is rarely about the engineering or architecture itself, but the buildings we preserve and restore connect us to the people of the past, the lives they lived and the events of the time. As we look to the future, we recognize that we can only succeed in telling the full story of our places—both past and present—by working together, engaging all in the process.
2021 Conference Registration allows access to session recordings through 12/31/2021.