27th Annual MHPN Fall Benefit
Hosted on the Property of the
Edsel & Eleanor Ford House at its Stunning New Visitor Center
Sunday, October 3, 2021
5:00 – 8:30 PM 
1100 Lake Shore Road, Grosse Pointe Shores, MI 48236
Registration deadline extended to Sunday, September 26, midnight!
Registration is $120 per person, $90 for government employees/officials and seniors (60+), $70 for students.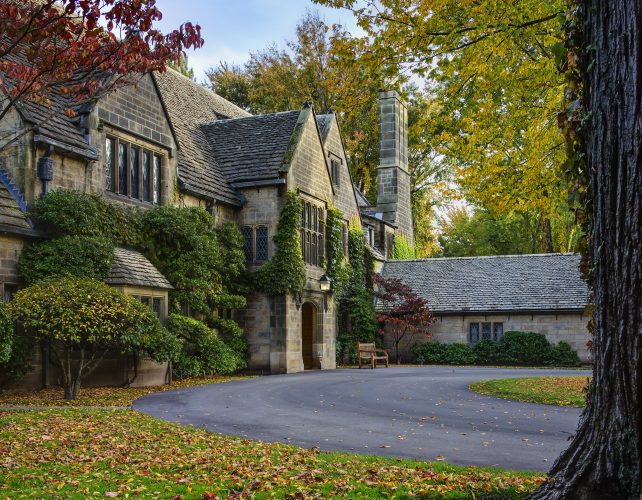 Historic Ford House – Main Entrance
Photo by Ford House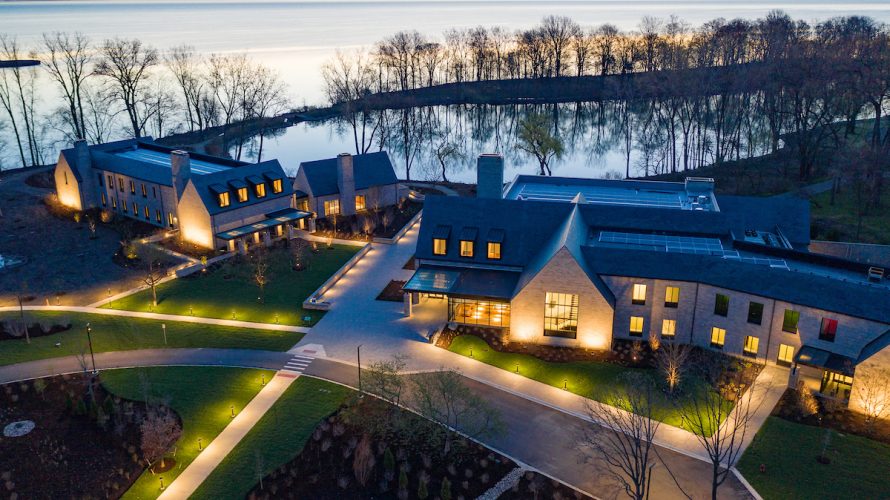 New Visitor and Administration Complex
Photo by Ford House
The evening includes light dinner fare with hosted bar for wine and beer,
live and silent auctions, marketplace, awards program, and tours.
Evening dress is business informal.
PRE-EVENT HOME TOUR OR GARDEN TOUR
Those registering for the Fall Benefit may add a complimentary tour of the historic Ford House up to the home's capacity of 60 guests, or of the Ford House Gardens also with a tour capacity of 60 guests. Guests gather at the Visitor Center at 3:15 PM. For the Home Tour, they are shuttled to-and-from the house for a 1-hour visit that includes 15-member groups touring the first and second floors with a guide. For the Gardens Tour, guests set out on foot from the Visitor Center, also led by a guide in smaller groups. All tour participants will return to the Visitor Center by about 5:00 PM when the Fall Benefit gets underway. If you are booked for either tour but find you cannot make it, please contact Cindy Bruntjens in the MHPN office at cbruntjens@mhpn.org or 517-371-8080. Those going on the tours will receive more information right before the event addressing details about photography, tobacco and e-cigarette use on the grounds, anticipated inclement weather, and the like. 
WE ARE AT ANOTHER UNIQUE VENUE
The Ford House is hosting the MHPN and its guests at its beautifully-designed new Visitor Center.
For questions before the event, call 517-371-8080 or e-mail info@mhpn.org.
You do not have to be an MHPN member to attend, but we welcome you to join.
Members and friends of the MHPN gather annually to spend an enjoyable Fall evening at a significant historic venue and to raise funds for the organization. Most often we are in stunning Detroit buildings such as the Fisher, Grand Army of the Republic, Guardian, Charles Lang Freer House on the WSU campus, or, Masonic Temple. Other years, we leave the Detroit area to see the Matthaei Botanical Garden at the University of Michigan, Durant Union Station in Durand, Tibbits Opera House in Coldwater, or the Pontiac Little Art Theater in Pontiac.
Food, both a silent and live auction, and a chance to network with preservationists from across the state make the event the place to be each fall.
The proceeds from the benefit and the auctions help to support the ongoing operations of our organization and help to facilitate preservation in Michigan.
Please join us!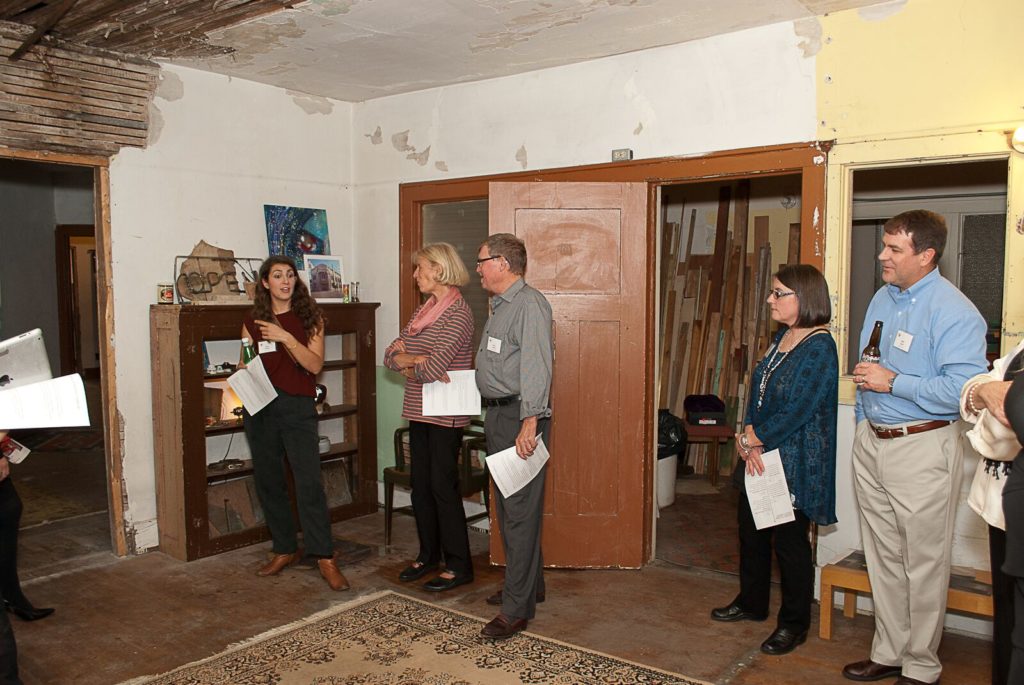 MHPN Fall Benefit History